Family Owned & Operated
PlainView LED
– Digital Sign Company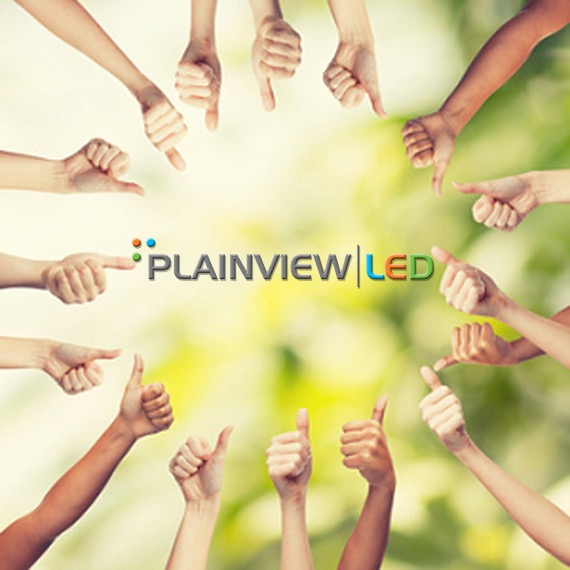 We have conducted extensive research and invested countless hours in developing the best digital solutions on the market.
What's more? We are committed to future design, development, and quality to always provide the best possible solution for your specific needs.
We use our own products for our our sister company's inventory of digital billboards because we count on them to perform 24/7.
01
What is our company philosophy?
We have a passion for perfection.
We are passionate about delivering the optimal product for every installation. We take pride in offering the highest quality, performance, and after-install service to best serve our clients.
02
Where are we located?
Located for ease of delivery
We are located in Chattanooga, TN, with ease of access to the east, central and western parts of the United States, we are here to serve you in any way we can. Give us a call today and let us answer any questions you may have!
03
Customer Service?
State-of-the-art products demand concierge-level service.
Sporting Arenas, Small Businesses, Professional Sign Shops and Out-of-Home Operators are our number 1 priority! From the initial estimate to multiple years of operation, we strive to be a true partner in the success of your business. Our Support Network spans across the country and is what enables us to do what we do. We treat each and every relationship with honesty, integrity, and respect.
Todd Plain
Chief Executive Officer
Derek Markey
Chief Operations Officer
Josh Plain
Chief Information Officer
Jude Weidner, CPA
Chief Financial Officer
Daryl Thomson
Executive Director of Sales – OOH
Mark Harris
Director of Sales – On-Premise
John Miglarese
Executive Director of Sales – Sports
Jordan Field
Technical Coordinator