PLAINVIEW LED DIGITALS
_
Digital Sign Installation
_
Sign Installation
rest assured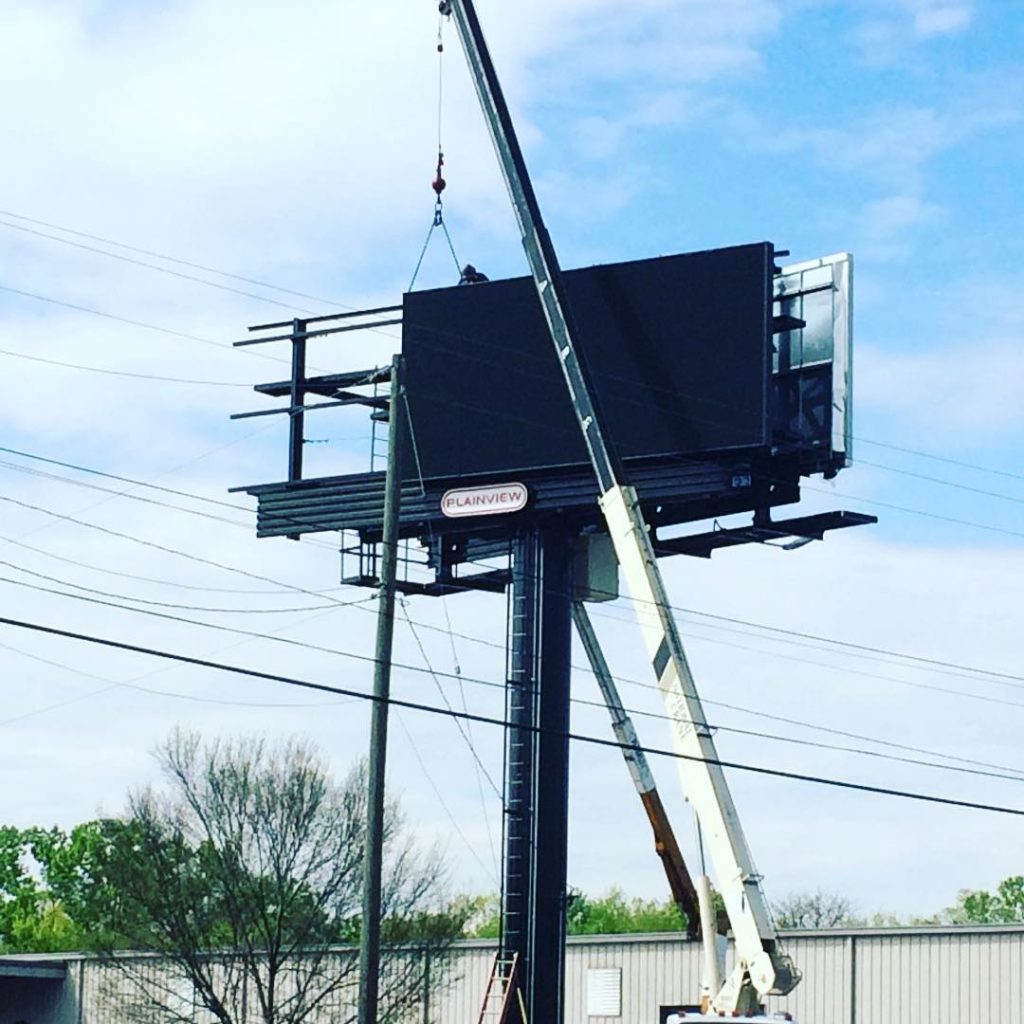 Once your LED display is onsite our highly trained, certified installation crew will ensure attention to detail every step of the way.
Professional installation crews that know how to install LED Displays and comply with all local and state code requirements.
Our LED displays are manufactured in 4-foot sections which allow our installers to work in almost any condition and be able to reach units that may be off the beaten path. The 4-foot sections can be loaded onto a smaller trailer for ease of access to those difficult locations. Thus reducing the need for large semi trailers and large cranes. An added benefit is the small sail area that allows ease of installation in high winds. Our crews will pay close attention to your property and you can expect the area to be free of debris once the job is complete.