Stadium Advertising
make them cheer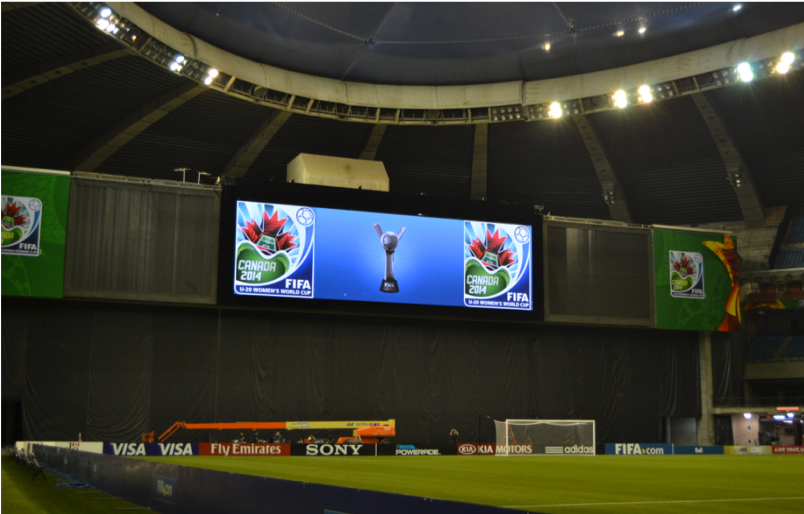 Field Level Advertising Solution

End Zone Level Advertising & Scoring Solutions

Stadium Seating Advertising Solutions

Mid-court Advertising and Scoring Solutions
The Stadium Series is designed to give fans the ultimate  "in game" experience. From the field to the stands to the end zones to above mid ice, we offer solutions that create raving fans and happy advertisers.  Our indoor and outdoor Stadium Series solutions have been installed in the United States of America, Japan, Belgium, Qatar, France, England, China, Germany, Turkey, the Netherlands, Korea and Australia. Our displays have been used  in the sports of soccer, volleyball, tennis, football, baseball, hockey, cricket, field hockey, lacrosse and even displayed the real time scores at the World Cup. 
Our Sideline Series has passed the stringent requirements, approval and certification of the Union of European Football Associations (UEFA) for the last 5 years.
Let our Stadium solution experience aide in selecting the ideal digital signage for the sporting venue.
We proudly offer a 10 YEAR parts warranty on all of our Stadium Series outdoor digital displays as well as a 1 YEAR labor warranty!